Cobra's Fang 48 Shots
£29.99
Duration: 55 seconds         
Shots: 48            
Effects:
48 shots Pyromould® battery, always with a loud bang, many bright colours and a nice speed.
HURRY! ONLY 12 LEFT IN STOCK.
---
Related Products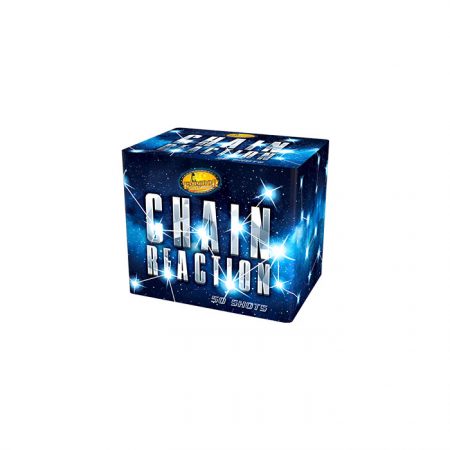 Chain Reaction 50 Shot Barrage
Duration: 44 seconds         
Shots: 50            
Effects:
Red Shot to Red Coconut with Times Rain, Silver Tailed Shot Exploding into a Brocade with White Glitter, Green Shot Bursting into Green Coconut with Timed Rain, Golden Tailed Shot into Golden Glitter with Crackling, A Volley of Green Shots with Timed Rain Tails and finale of Blue Shots Bursting into Sky Blue with Time Rain.