Barbed Wire 36 Shots
£29.99
Duration: 43 seconds         
Shots: 36            
Effects:
36 rounds of fireworks battery with final volley! Purple peonies, silver crackling, blue stars and a lot more great effects!
Out of stock
---
Related Products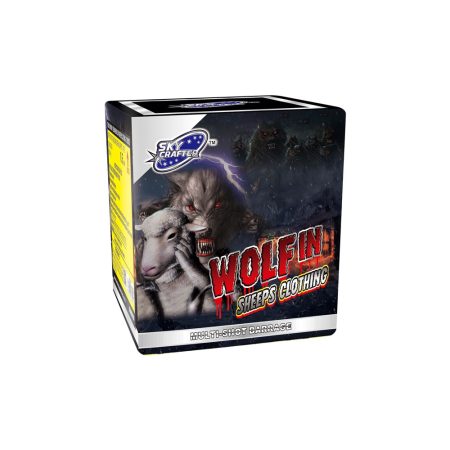 Wolf In Sheeps Clothing 12 Shot Cake
Duration: 20 seconds       
Safety Distance: 8 Meters
Shots: 12            
Effects:
Wolf In Sheep's Clothing is a very peculiar fireworks barrage. As its name says – it may look quite harmless at the first glance, but once you unleash it, the real nature of the beast will show up! This cheap medium noise barrage consists of 12 shots evenly spread over 20 seconds. At first, it looks like a red rocket, but once it reaches the peak, it explodes in the cascade of silver and red sparks. The impression it creates is more than memorable! If you are looking for a cheap yet very effective barrage – this is the right choice for you!
...