Venom 40 Shots
£56.99
Duration: 50 seconds         
Shots: 40            
Effects:
40 shots, vertical firing alternating V firing sequences. Blue tail to gold willow and blue star, green tail to white strobe and crackling flower, silver tail to green strobe with silver super crown and a brocade crown finale.
HURRY! ONLY 9 LEFT IN STOCK.
---
Related Products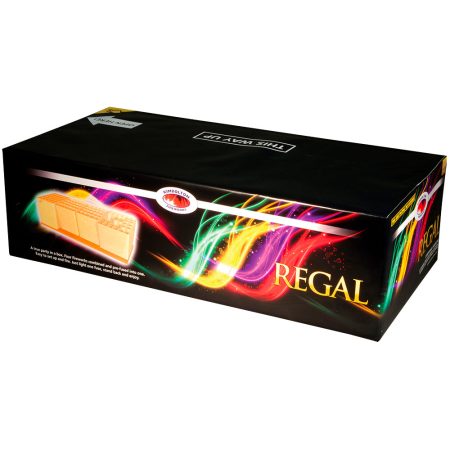 Regal Single Ignition 131 Shots
Duration: 100 seconds         
Shots: 131            
Effects:
4 pre-fused cakes with one ignition.
A stunning cake offering a good arrangement of firing fan patterns, starting quietly with mines and fish through to noisier lasi, spider and coconut bursts, finishing with a golden two tier mine and brocade crown V shaped finale.