View basket
"Stalagmite Multi-Colour Fountain" has been added to your basket.
Panda-Monium Fountain
£24.99
Flash signal with glittering eyes, blue stars with white glitter, silver crackle chrysanthemum with blue stars.
Out of stock
---
You may also like…
Monster Size Golden Sparklers 18" (4 per pack)
There is no better and more spectacular way to enhance every single event than to use some shiny sparklers! The 18″ Golden Sparklers are the best option for any occasion. They look great, they are safe, and they are pet and children friendly! You simply can't miss on this opportunity! Each pack contains 5 sparklers!
...
Related Products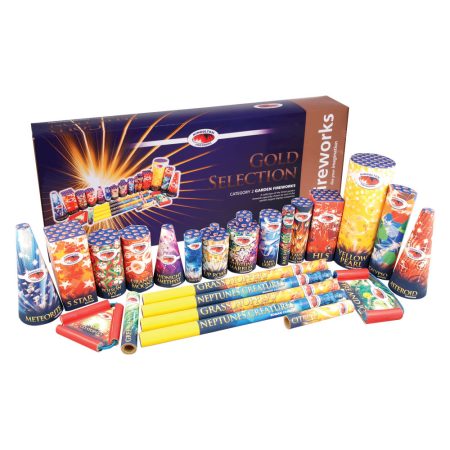 Gold Selection Box - 23 Fireworks
It is widely accepted across the fireworks industry that Kimbolton Fireworks have always produced the best selection boxes on the market. This selection box contains 23 items including fountains, true conical cones, mines, multi shots and 2 Catherine wheels.Dimensions 75 × 510 × 200 mm
CAT F2 SAFETY DISTANCE 8 M
...