Furious Angels Shot Cake
£60.00
Duration: 30 seconds
Shots: 36
Effects: Long whistles to salutes, watch the video below.
Out of stock
---
Related Products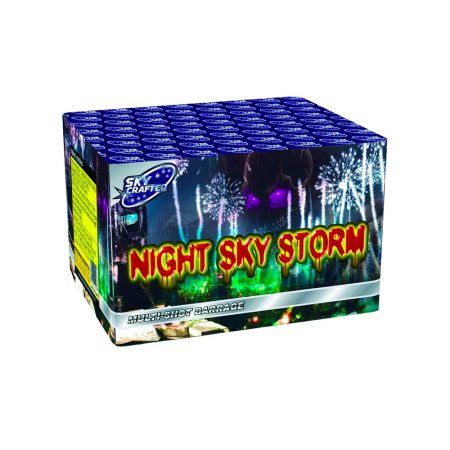 Night Sky Storm Shot Cake
Duration: 40 seconds         
Shots: 30            
Effects:
There are not many barrages that can develop the roar and the lightning on a scale that Night Sky Storm can! It is a fan favourite for a very good reason. Once unleashed it will give you the spectacle you will remember for a very long time! 30 shots of this Cat 2 high noise firework will give you the impression that you are in front of a summer storm in all its glory!