Elements Shot Cake Selection (4)
£128.00
4 High quality cakes with assorted effects.
Out of stock
---
Related Products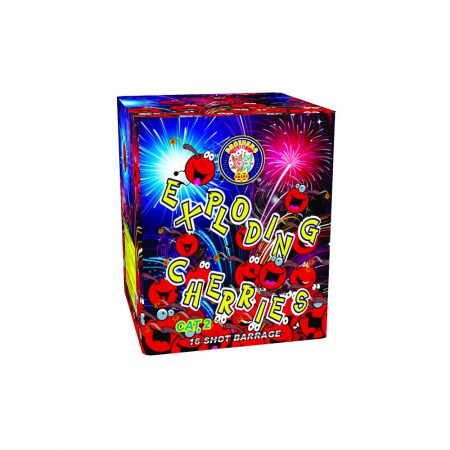 Exploding Cherries Shot Cake
Duration: 30 seconds         
Shots: 21            
Effects:
A little brother for starring. A 16 shot cake with 16 shots of gold crackling tails rising to breaks of red and blue and red and green peonies with just a little bit of crackling for good measure.