View basket
"Fanfare Royale 80 Shots" has been added to your basket.
Alchemy 49 Shots
£95.99
Duration: 60 seconds         
Shots: 49            
Effects:
49 shots, green tail to lime grass green, pink dahlia and white strobe, red tail to red dahlia and spider, silver tail to super crown and red strobe, silver tail to crackling flower finale.
HURRY! ONLY 2 LEFT IN STOCK.
---
Related Products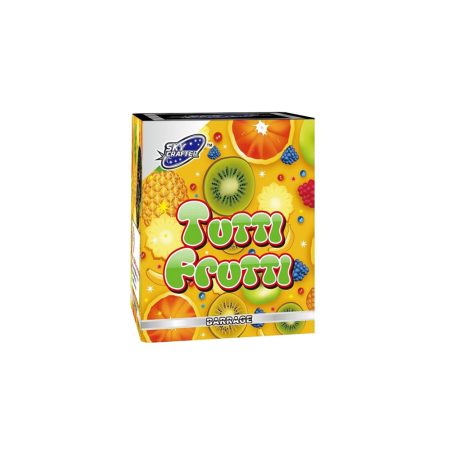 Tutti Fruitti 12 Shot Cake
Duration: 26 seconds       
Safety Distance: 8 Meters
Shots: 12            
Effects:
Tutti Fruitti by Skycrafter Fireworks is beautiful with the blue, red green and yellow bursts followed by faint glitter like trails. This 12 shot barrage packs a lot of punch at an affordable price to impress this bonfire night!
...