View basket
"Monkey Mayhem 12 Shot Cake" has been added to your basket.
Alchemy 49 Shots
£95.99
Duration: 60 seconds         
Shots: 49            
Effects:
49 shots, green tail to lime grass green, pink dahlia and white strobe, red tail to red dahlia and spider, silver tail to super crown and red strobe, silver tail to crackling flower finale.
HURRY! ONLY 2 LEFT IN STOCK.
---
Related Products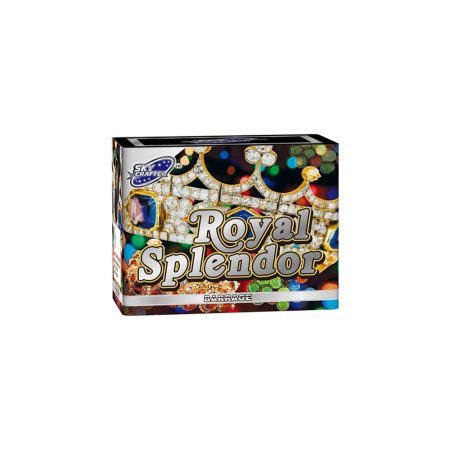 Royal Splendor 20 Shot Cake
Duration: 30 seconds       
Safety Distance: 8 Meters
Shots: 20            
Effects:
Royal Splendor by Brothers Pyrotechnics is a 20 shot barrage with beautiful colours in every burst, that are all followed up by beautiful red stars. We are really excited for Royal Splendor arriving this Bonfire Night! This firework is a fantastic value garden firework that will tick all the boxes.
...